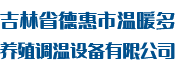 Improving health and health care
Improving health and healthcare in the UK is a complex task involving a myriad of healthcare organisations, service providers, government bodies, commissioning boards and many other interested parties. The main healthcare provider is the NHS which is a huge, public funded organisation incorporating hospitals, GP's, dentists and community care.
The NHS is currently undergoing major change in its structure and how it delivers its services. Decision making, budgets and who spends the money will be the responsibility of new organisations controlled through GP led structures called Clinical Commissioning Groups.
A focus on improving health care
The objective is very simply to have a healthcare system in the UK that consistently delivers the highest possible quality of healthcare services.
That service should be delivered in a safe and effective manner, on time and in a way that is person centred and equal to all.
Patient safety is a fundamental aspect of the system of improved healthcare and has at its core a commitment to provide patients with safe and reliable care services. This incorporates methods of identifying potential risks and control systems to improve monitoring and measuring process and outcomes. Developing a culture of transparency and honesty in relation to this is a critical component for success.
People-centred care
People-centred care is about developing a system of care provision that supports the people providing the healthcare to do so in a way that puts patients first and at the very core of the service. This can often mean a fundamental change in the way health care providers deliver and manage the service at all levels and in fact to be effective must also incorporate a change in how patients think as part of the system.
The objective of a people centred care system is to enable people to make informed decisions and choices about their own health and associated health care. This will involve a significant change in current health provision practices and the way patients think about this and their interaction with the service. So the change process needs a systematic approach to establish a framework and structure that assists and supports the introduction of new practices, roles and relationships.
A key part of all of this will be an effective process that ensures progress is monitored and measured to provide the feedback and guidance that will be necessary to facilitate the quality and pace of change required.
Funding, budgets and commercial realities
The NHS continues to be almost entirely funded by taxpayers where nobody is charged for using the service. This format dates back to 1948 and was based on the assumption that the demand for medical care and treatment would reduce as peoples general health improved. Demographic changes however coupled with increased life expectancy rates has resulted in increased demand for health care services to the extent that annual expenditure almost doubled from 1999 to 2012.
An increasing population in conjunction with an aging population simply means that service requirements are likely to increase and either taxes will have to increase to pay for the NHS or the funding will have to come from elsewhere. There are different funding models operating throughout Europe incorporating mixtures of public and private funding and operational models. It has also been claimed that many of the European systems provide a better quality service.
The commercial realities are obvious and change is certainly required. However there is more to the equation than purely funding and finance as the political implications of making radical change are likely to be too great for any government to undertake.
Making a contribution
There are many stakeholders involved in the NHS but we shouldn't forget that the system is funded by the people for the benefit of the people. We should all therefore be part of the requirement and absolute necessity of establishing a health care system that provides value for money and is tasked to provide the highest levels of healthcare possible.
For our part we will continue to ask questions, stimulate the debate, share knowledge and hopefully contribute in a positive and constructive way.